Large Parts:                        Value Added Services
Experts in Large Parts Precision Machining & Fabrication
Mid Valley Industries supports its turning and milling operations with welding, precision grinding, balancing, and key seating capabilities. MVI also offers a wide variety of value-add services beyond its primary machining capabilities including assembly, material traceability and finishing operations.
Many customers view MVI as a turnkey solution provider, creating a committed and long-term customer base.
Mid Valley Industries has the ability to completely manufacture a part from print to final assembly. In this example, Mid Valley Industries was counted on to fabricate, weld, turn, mill and paint a large drum; turn a shaft; cut keyways; and then assemble the shaft, drum and components complete.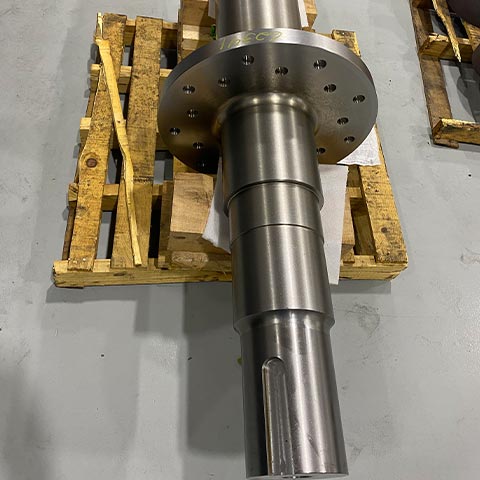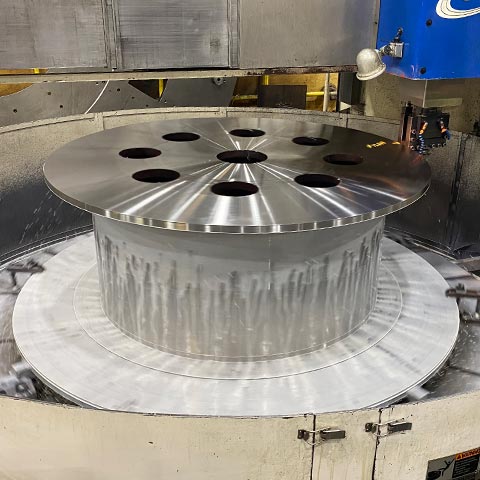 Mid Valley Industries can balance large rotating components both in a static and dynamic condition.
Dynamic Balancer (up to 80" swing x 280" length – 15,000 lb capacity)
2) Cylindrical Grinders
(1) 24″ swing diameter x 220″ between center length 
(1) 32″ swing diameter x 188″ between center length 
12,000 lb capacity
Precision grind to 0.0002" tolerance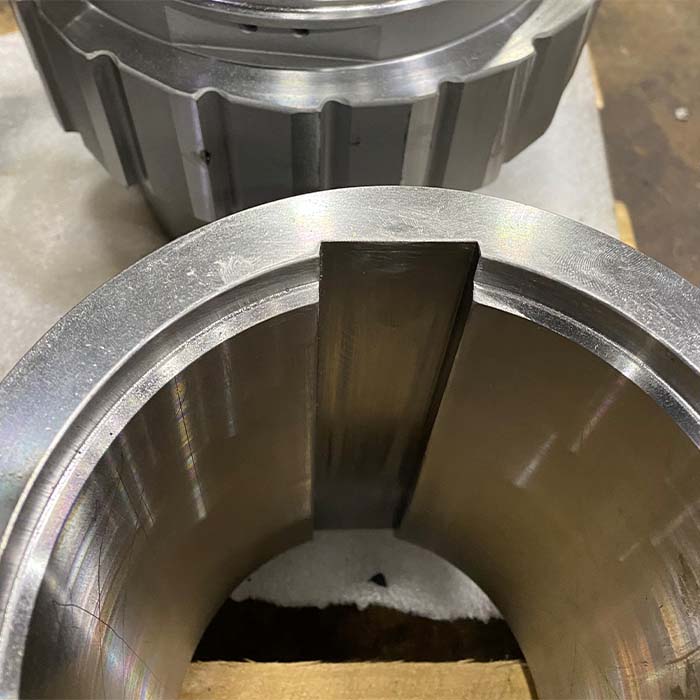 MVI specializes in cutting keyways to precise specifications.
CNC Fromag Keyseater (up to 3" wide x 39" stroke ID Keyway)
Up to 20" diameter capacity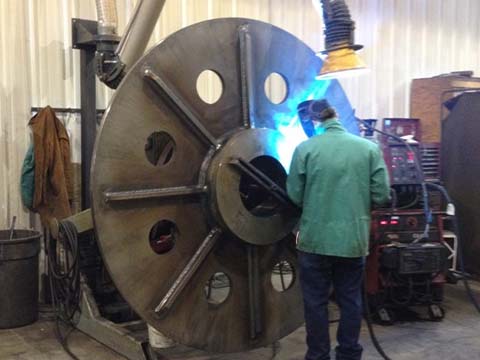 Qualifications:
AWS D1.1 and D1.2 (Structural Code)
AWS D14.1 (Crane and Material Handling Equipment
AWS D14.3 (Earth Moving Equipment
AWS D17.1 (Aerospace Non-Flight Hardware)
ASME Section IX (Boiler and Pressure Vessel Code)
Welding Processes:
SMAW, GTAW, GMAW, FCAW, SAW
AWS Certified Welding Procedure Specifications for a number of materials to include and not limited to: Carbon Steel, High Strength Low Alloy Steels, Alloy Steels, Stainless Steels, and Aluminum. 
Mid Valley Industries
1151 Delanglade St
Kaukauna, WI 54130
Office Hours:
Monday - Friday: 8:00 AM - 4:30 PM (Central Time)
Shipping/Receiving Hours:
Monday – Thursday 7:00 AM - 7:00 PM
Friday 7:00 AM - 4:00 PM (CENTRAL TIME)
Mid Valley Industries
1151 Delanglade St
Kaukauna, WI 54130
Office Hours:
Monday - Friday: 8:00 AM - 4:30 PM
Shipping/Receiving Hours
Monday – Thursday 7:00 AM - 7:00 PM
Friday 7:00 AM - 4:00 PM (CENTRAL TIME)